Vast experience on snow enables me to organize day or longer tours for all levels of ability on piste or freeriding.
My chief asset is the flexibility. Depending on weather, snow conditions and height of season – and utilising my own transport – I can chauffeur clients to a variety of swiss resorts, or to close-by ski areas in neighbouring countries like France and Italy, meaning we can always avoid crowded slopes, and crucially, find the best snow.
Introduction to off piste skiing or snowboarding
On my program, I teach an understanding of snow conditions and terrain, give technique tips on how to enjoy untracked snow in backcountry areas and most importantly how to use avalanche safety equipment, such as transceivers, probes and shovels. Factor in the additon of a hearty meal in a mountain restaurant and this introduction might just be the start of a passionate life-long hobby.
Only 90 minutes from Geneva, the linked resort of Villars-Gryon-Diablerets has ample terrain for this course but FreeAlps can also deliver this introduction in a resort of clients' choice.
Level: strong intermediates and above
Duration: tailor-made
Price per day: as of CHF 450.- (approx. €400)
Price per half-day: as of CHF 250.- (approx. €220)

Pack the passport in the rucksack and enjoy the freedom of exploring multiple resorts, in Switzerland, France or Italy, on or off-piste, on skis or snowboard, over several days, discovering different slopes, in a variety of valleys, sampling their local, culinary specialities.
Level: intermediate to expert
Duration: tailor-made
Price per day: as of CHF 450.- (approx. €400) + accomodation and food
Expert tuition at your disposal
Those wishing to improve their skiing or snowboarding technique can take my half day, or longer courses, enabling clients' to progress so they can be safer and have more fun in all alpine scenarios. With my racing pedigree, I am also proud to offer specialist training through gates.
Level: beginner to expert
Duration: half day or longer
Price per day: as of CHF 450.- (approx. €400)
Price per half-day: as of CHF 250.- (approx. €220)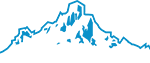 FULL PLEASURE GUARANTEED It's time to start your next
adventure