Not keen on skiing or snowboarding but love nature?
Or perhaps just wish to take a day off the slopes to discover unspoilt, tranquil surroundings ski touring or by snowshoe, avoiding the hustle and bustle of ski lifts and 'wannabe' racers on the pistes. Immerse yourself in the wintry splendours of magnificent panoramas and with a bit of luck, spot foxes, hares, eagles and more wildlife in their natural habitat.
Improve your physical condition and enjoy these beauties at your own pace.
Here are some suggestions for itineraries, for individuals as well as for businesses, but at FreeAlps, I customize your trip.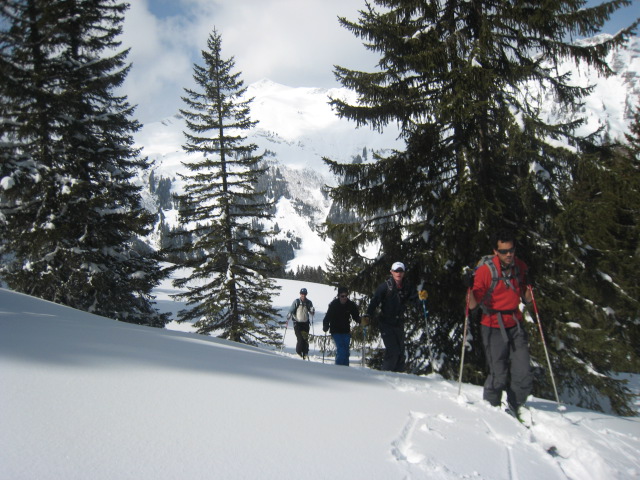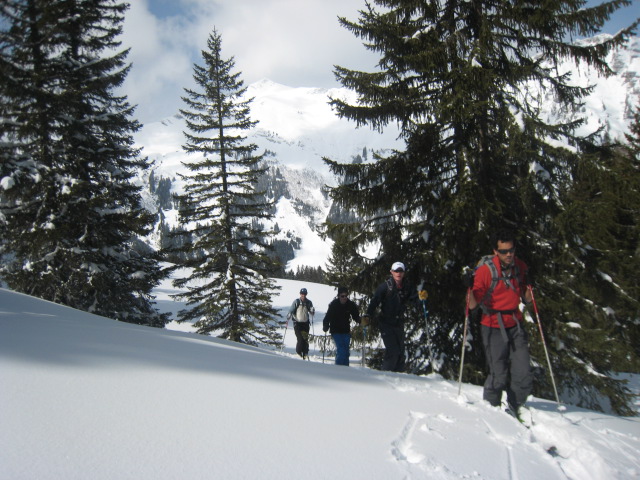 Loetschental valley, ski touring paradise
The Loetschental Valley, a UNESCO World Heritage Site, is known not only for its beauty and unspoiled villages, but is also a beautiful ski touring area for all levels.
From Lauchernalp to Loetschenpass, a 3-hour climb brings you to the Loetschenhütte at 2,700 m. altitude. The refuge offers rooms in case of a several days trip or just  a good soup before going down into the valley.
Level: intermediate
Price: from CHF 450.- (approx. €408) per day for 1 to 3 pax, traditional meal not included.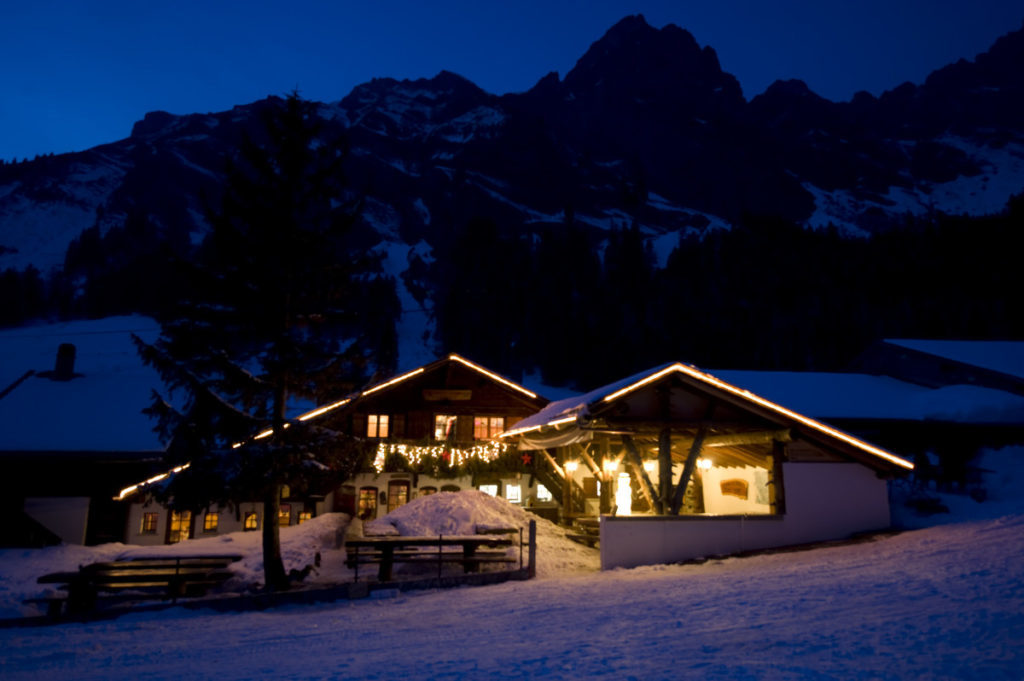 Night walk under the stars with traditional meal in a mountain refuge
Witness the spectacle of peaks glowing red at dusk before switching on your headtorch for an easy snowshoe  or ski touring trip to the cosy ambience of a refuge serving up piping hot, local dishes. Complete the experience, snowshoeing, tobogganing or skiing back down.
Level: easy
Price: as of CHF 150.- (approx €132) per person, traditional meal included,  depending on group size.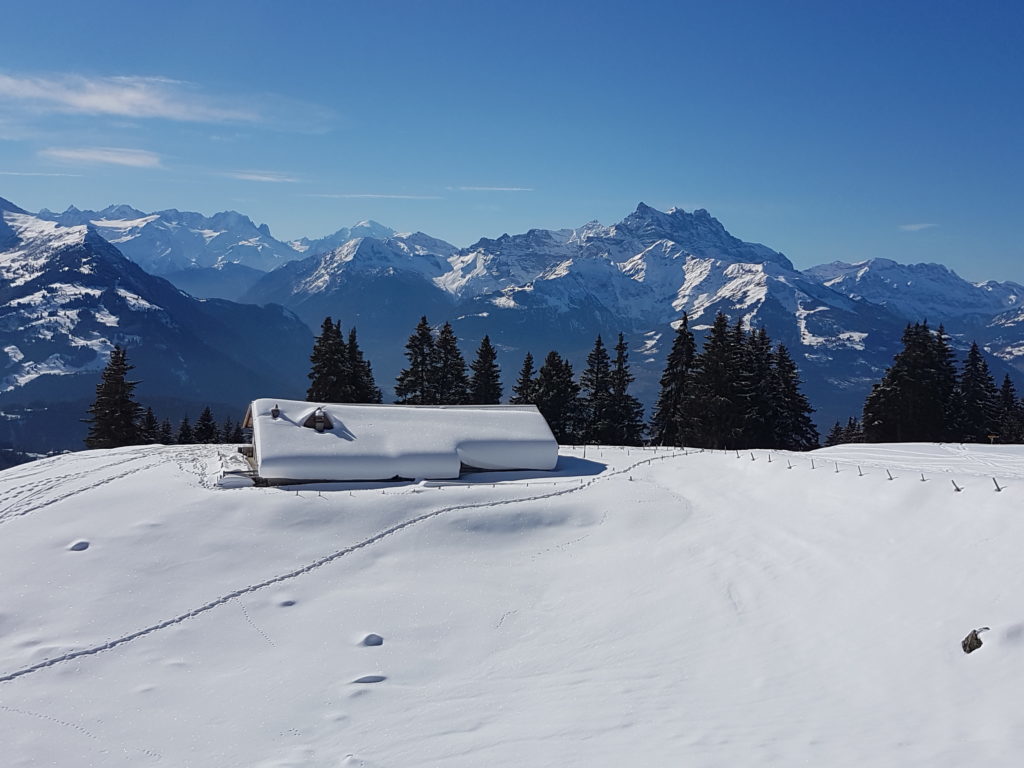 Snowshoe-skitouring through mountain hamlets
Discover how mountain hamlets transform under snow in the sleepy silence of winter with snowshoes or skitouring. Make your own tracks and immerse yourself in wonderful nature enjoying beautiful panoramas.
Level: easy
Duration: tailor-made
Price: as of CHF 75.- (approx. €66) per hour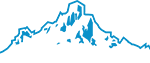 FULL PLEASURE GUARANTEED It's time to start your next
adventure